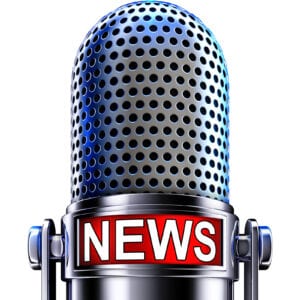 Over the last 6 years, I have become known as an expert in Social Security. My company started as a resource for education, analysis and consulting on the subject. For the last 7 months, I have been deeply involved in retirement planning for an insurance company and have seen firsthand that there are many other issues that need to be addressed in retirement. For this reason, I am expanding my company to better meet the increasing needs of people planning for and entering retirement.
In addition to continuing to provide expert analysis of Social Security benefits at a reasonable price, I am increasing the educational opportunities on the subject to individuals and financial professionals. Social Security remains the single biggest asset for most people in retirement making it imperative for individuals to learn how to skillfully manage this critical part of retirement planning.
So, what is new?
Asset location consulting. Knowing where and when to locate and take strategic withdrawals can have a significant impact on how long your money will last. This consulting works in conjunction with your Social Security strategy, because just optimizing your money from Social Security is only half of the equation. Minimizing the drawdown of assets is the second part; paying the minimum amount of taxes will help you optimize your retirement resources.
Long-Term Care consulting. There is probably no greater threat to your retirement than a long-term care event. With costs exceeding $80,000 per year for one person, very few portfolios can withstand this type of financial impact. Fortunately, there are many ways to address this need.

Self-funding the cost
Traditional pay as you go Long-Term Care policies
Asset Based Life and Annuity Long-Term Care policies that provide benefits
Qualified Asset Long-Term Care policies for IRA's
Critical and Chronic riders to Life Insurance policies
There are many options available. I have been training agents across the country on how to use these products and now I am making my knowledge available to everyone.
Hourly Consulting. Over the past few years, individuals and small businesses have engaged my services to review their financial plans. From mortgage analysis to stock options I have found there is a need for people to get unbiased advice on various topics. I do not provide a cookie cutter plan designed to encourage the purchase of a product; instead, I help identify areas that need improvement and provide actions steps for how to address each issue. Because it is charged on an hourly basis the client can determine how much they want to tackle with each engagement. I always provide a complimentary initial consultation and an estimate of services prior to engagement.
I am extremely excited that these new services will provide much-needed education and value to those seeking to utilize all their resources to their greatest potential. I am also pleased to be working with a faith-based healthcare company to help licensed agents provide an alternative to high-cost health insurance. It is my goal to continue to increase and improve my services to meet the critical needs in retirement planning.
Thanks
Steve